"Confucian Ethics and Engineering." University of North Carolina, Asheville, Asheville, NC, March 1-4, 2017.

"Professional Ethics at Work: Ethical Decision-making in Organizations." The 2016 Annual Conference of The Geological Society of America. Denver, CO, September 24, 2016.

"The Everyday Practice of Confucian Engineers: Situated Cultural Knowledge for Working Effectively in/with China." Emerging Scholars Forum on the New Trends on History of Science and Technology. Institute of the History of Science and Technology, Chinese Academy of Sciences, Beijing, China, July 10-15, 2016.

"Engineering Ethics in the Global Context." Texas A&M University PHIL 482 "Ethics and Engineering" Guest lecture, April 14-17, 2015.

"Liu Zeyuan: Marxist Socioeconomic Philosophy and Technology." Ethics and the Good Life Research Group Meeting. University of Twente, Enschede, Netherlands, June 21, 2012.


Powered by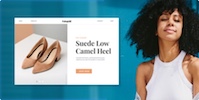 Create your own unique website with customizable templates.